Pipeline Safety and Awareness Training for Schools
Protecting Schools
One in every 20 schools sits less than a half-mile from pipelines or above-ground pipeline facilities. Yet school administrators often overlook these dangers when assessing risks or creating emergency plans for other hazards. If your school is located near a pipeline, the Smalley Foundation can help prepare for the worst.
Safe Schools & Emergency Preparedness
Pipelines are the safest and most-reliable method of transporting energy products. Although rare, pipeline leaks can occur. If your school is located near a pipeline, the Smalley Foundation can provide programs that teach everyone to identify pipeline leaks and respond accordingly.
We teach school faculty, bus drivers and students to anticipate and respond to pipeline incidents. This awareness outreach also helps pipeline operators complete required Public Awareness and Integrity Management programs. Contact the Smalley Foundation for more information about our School Pipeline Safety Partnerships or for a review of your existing safety protocol about pipelines near your school.
"The School Pipeline Safety Partnership has been a great enhancement to our public awareness program. It has provided valuable feedback and meaningful interaction with school administrators and staff in our areas of operation and goes well above and beyond the typical "check the box" types of communications found in other outreach programs."
Scott Vickers, Calpine
Partners in Safety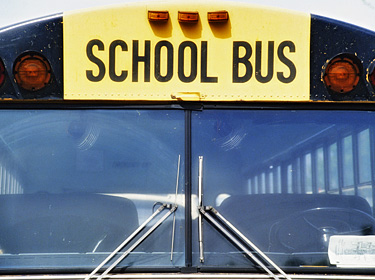 The Smalley Foundation partners with Pipeline Association for Public Awareness to provide information and guidance to school administrators, safety officials, bus drivers and other staff at schools located near underground pipelines or above-ground pipeline facilities.
Through the School Pipeline Safety Partnership, we have reached more than 800 schools to-date. Our school outreach program goes above and beyond compliance to build relationships.
Highly regarded as one of the largest and longest running school pipeline safety programs available, we partner with pipeline companies with pipelines near schools to enhance their outreach efforts where high-touch meets high-tech to engage, educate and empower.
Resources
Program features include:
Customized School web pages including:

School/Pipeline Aerial Map
Pipeline Emergency Number
Local Pipeline Contact Information
Pipeline Hazard Information (including minimum recommended evacuation distance)

Safety Plan Resources including:

Pipeline Safety Information for School Officials
Pipeline Safety for School Bus Drivers
Safety Plan Checklist for Schools Near Underground Pipelines
Emergency Response Guidelines (ERG)

School Pipeline Safety Meetings (in-person and via web meetings)
Annual School Mailer
School Pipeline Safety Evaluations
Program Documentation
Contact Us
Contact us for more information about how your pipeline company can join the School Pipeline Safety Partnership and enhance your school outreach efforts.