Oil & Gas Safety and Awareness for Youths and School Programs
An Alarming Trend
Parents and teachers can't count on locks, fences or signs to keep children and teens away from drilling operations. Some states do not even require operators to install fences.
To kids, oil-and-gas equipment may look a lot like playground equipment. Teens looking for secluded places to hang out and socialize can find privacy there. Signs that say "No Trespassing" and "Danger" don't stop youth – education does.
A Critical Message
Research conducted by the U.S. Chemical Safety and Hazard Board reveals an alarming trend of deaths and injuries of teens and young adults around oil & gas equipment (see investigative study).
Research also reveals that most non-worker deaths and injuries around oil & gas equipment involve teens and young adults. This is why reaching teens with this safety message is critical.
Teens are more mobile and under less supervision than in their earlier years. This creates more opportunities for them to seek secluded places to hang out and socialize.
A Culture of Safety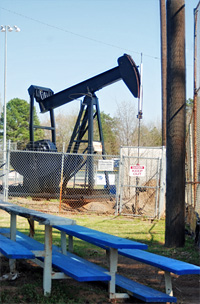 The Smalley Foundation believes oil-and-gas safety and awareness programs for youths will influence and promote a culture of safety around energy infrastructure.
In oil & gas communities, equipment and operations may look appealing to youths who are unaware of the inherent dangers. They may see signs that say "No Trespassing," "Danger," "Flammable" or "Keep Out." But what really stops young people from risking their lives is when they WANT TO BE SAFE.
Reaching kids with these lessons is critical. Research indicates elementary age is the best time to install safe and healthy behavior patterns and attitudes children can carry with them throughout their lives.
Our program teaches kids the benefits of oil & gas drilling, but warns them of the consequences of playing around its equipment.
Safety Partnership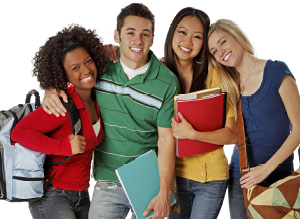 The Youth Oil & Gas Safety Partnership helps youths and teens shape a safe oil & gas community by providing safety and awareness presentations for schools and youth development organizations. The program's goals are to:
Reduce curiosity that can lead to risky exploration of oil & gas sites and equipment.
Increase safety and awareness of the hazards related to oil & gas sites and equipment.
Oil & gas equipment that are especially interesting to youths include:
Storage tanks
Pumping units and pump jacks
Wellhead valves
Frac ponds
Preserve pits
Youth Kits
Our oil & gas safety programs include videos, discussion and activity for youths ages 10 and older. They study real-life situations to equip themselves with lifesaving knowledge about the dangers of oil & gas equipment.
The youths discuss the consequences and impact a tragedy would have on their friends, family, school and the community, and allows them to use creative expression to "pump up" the message of oil & gas safety for their peers. The program takes about 90 minutes to complete.
Pre-Teen Kit
Our Youth Oil & Safety and Awareness Kit for pre-teens (ages 10-12) includes:
Facilitator guide
Energen video "Know the Risk"
Group discussion guide
Activity: "The Amazing Safety Race"
Program impact report
Teen Kit
Our Oil & Gas Safety and Awareness Kit for teens (ages 13-18) includes:
Facilitator guide
U.S. CSB video "No Place to Hang Out"
Discussion starters
Activity "Pump Up the Message!"
Program impact report
Program Feedback
Teens stated that they "enjoyed watching the video from their peers' point of view and learned that it is okay to seek answers and initiate change."
After watching the video, youths reported that they could identify with the teens involved, saying that they were "just like me: smart, curious and just like to hang out." They realized how these accidents could have happened to any one of them "just bored and checking things out."
Youth staff reported that they "definitely" feel that their teens understood the safety message presented and are "more aware of their surroundings and choices they make for themselves."
Contact Us
Contact us for more information about our oil & gas drilling safety & awareness materials for youths and teens, or for assistance reviewing your existing safety procedures related to oil & gas operations in your communities.